Create a new account and login at firstinspires.org. Be sure to create an account using your parent email address.
Select Parent/Guardian – Youth, and then Add a Youth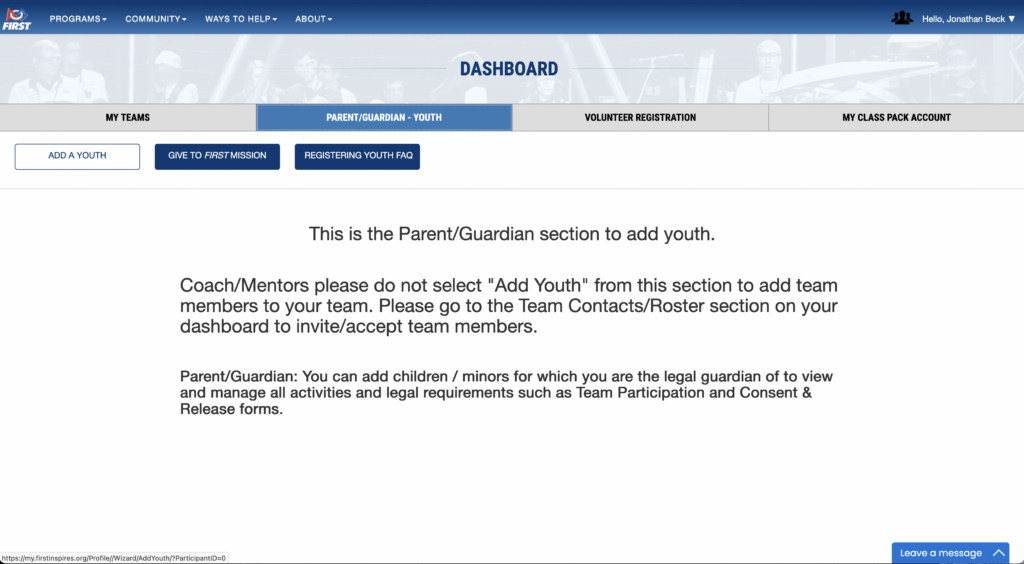 Enter your student's information and click Next.
Enter the following for School, and then click Next
School: School
Public/Private: Durham Academy
Current Grade:
Graduation Year:
Scroll to the bottom of the Consent and Sign. Click Next.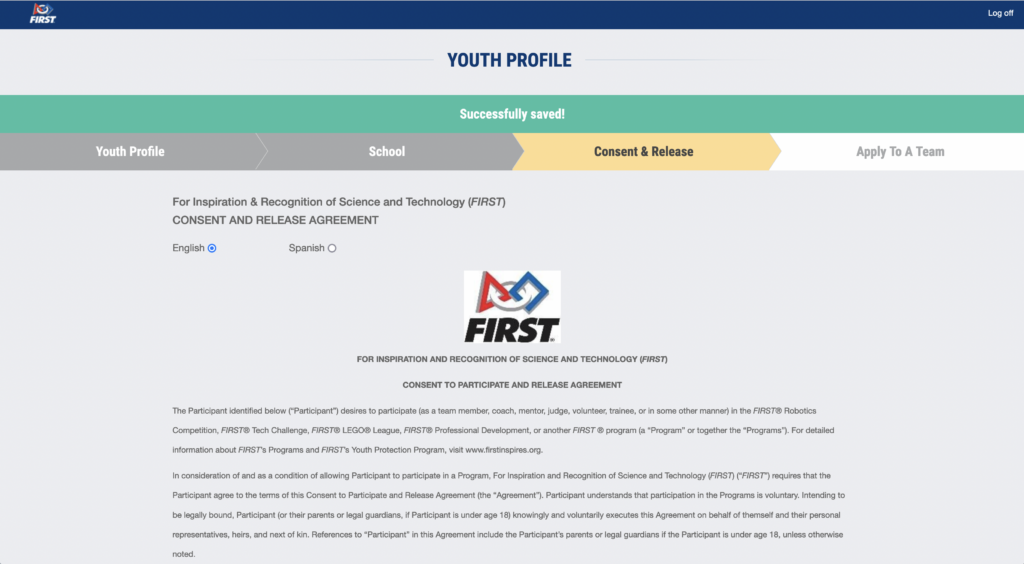 Select FIRST Robotics Competition, enter 6502 for the team number, click Apply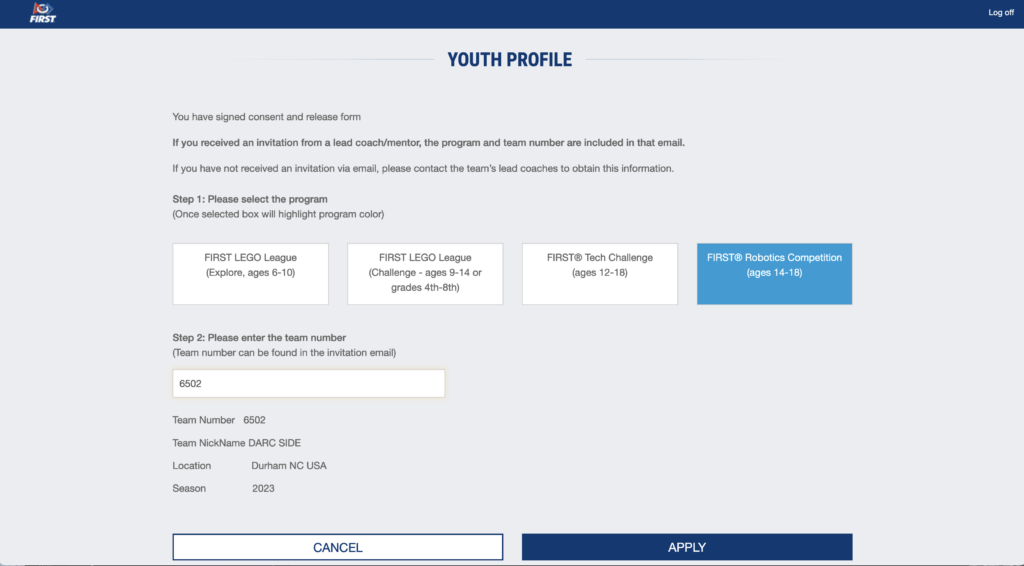 Click Sign District Consent and Release Form.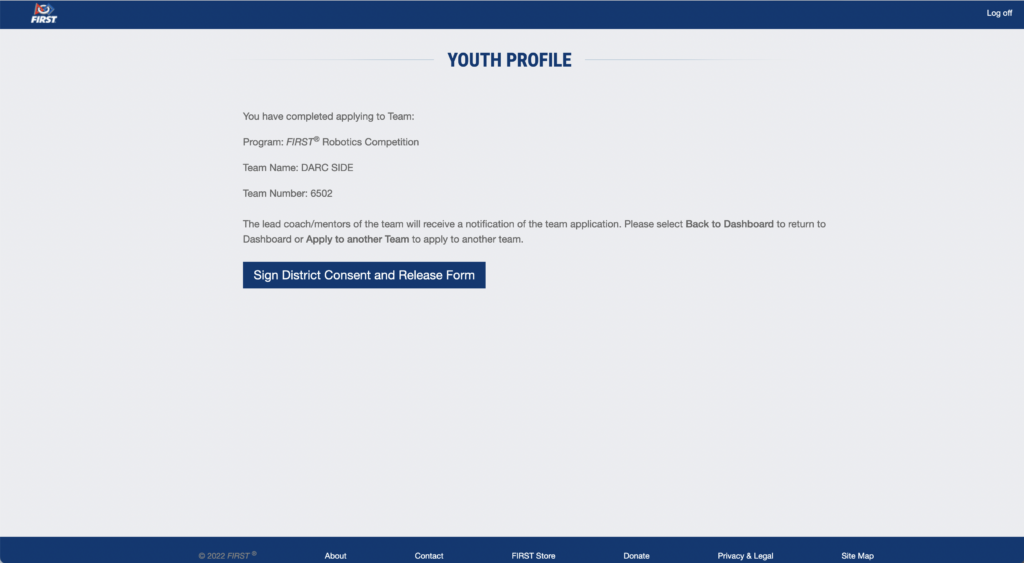 Scroll to the bottom of the consent form, sign and click Accept and Submit.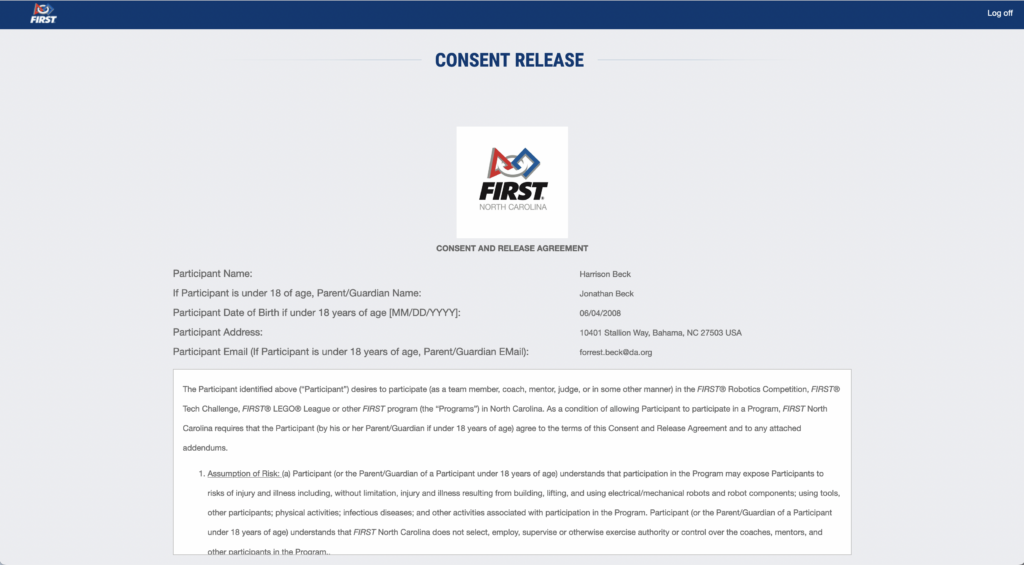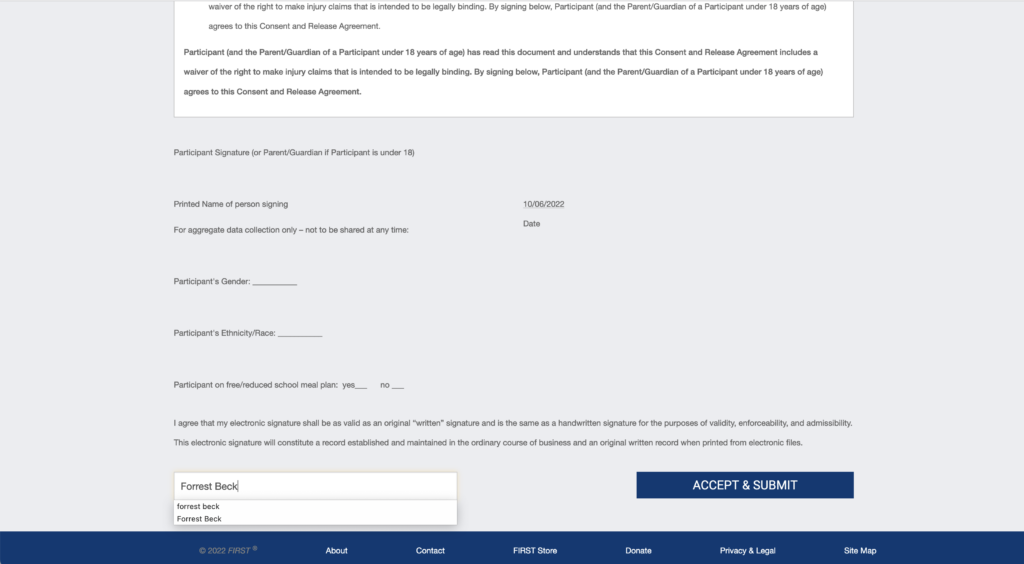 The team coaches will now get a notification about your students application to the team. They will then approve this and you will be finished with the registration.